ISEA2017
23rd INTERNATIONAL SYMPOSIUM ON ELECTRONIC ART
XVI INTERNATIONAL IMAGE FESTIVAL
CREATIVE CALL
5. General description of the Project

Surófona/ISEA/Colombia 2017
Instruments, Sound Sculpture, Electronic, Vegetal Material, Paint, Chalk, Computers, Draws.
Installation of variable measures.
The Project is composed by four components; Sound Sculpture, Matéfono, Cañas Geolécticas and Blackboard.
Sound Sculpture
The Sound Sculpture allows the projection of contents which was built in the process of the broadcasting online radio. This contents are part of the exploration of the sound in different objectives: cultural interchange, local words, slangs, argots, soundwalks, soundscapes and sound improvisations.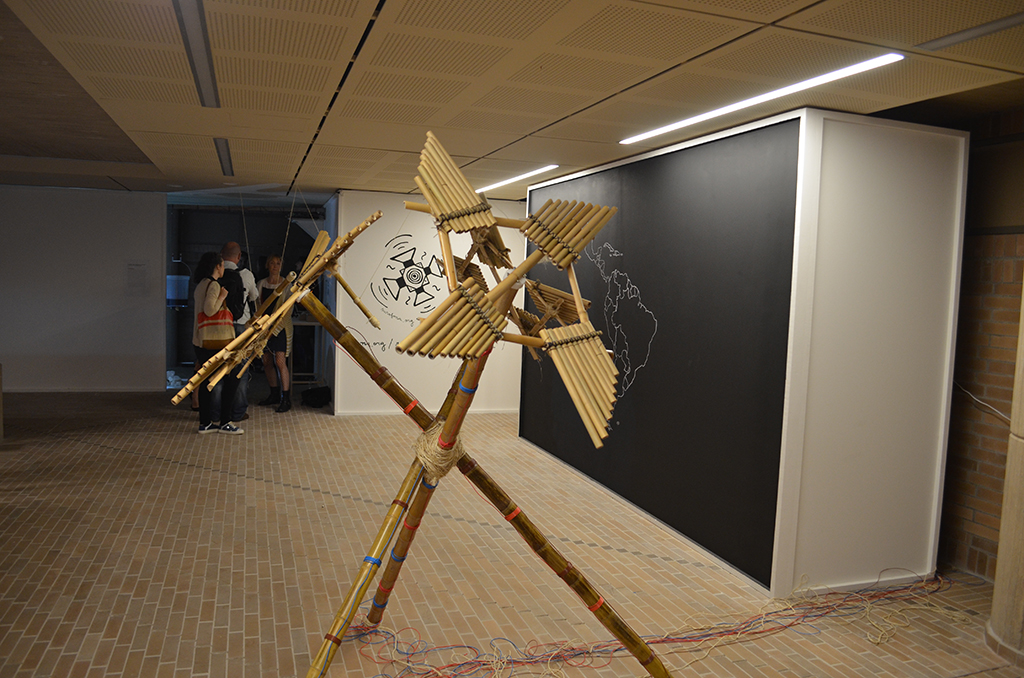 Escultura antena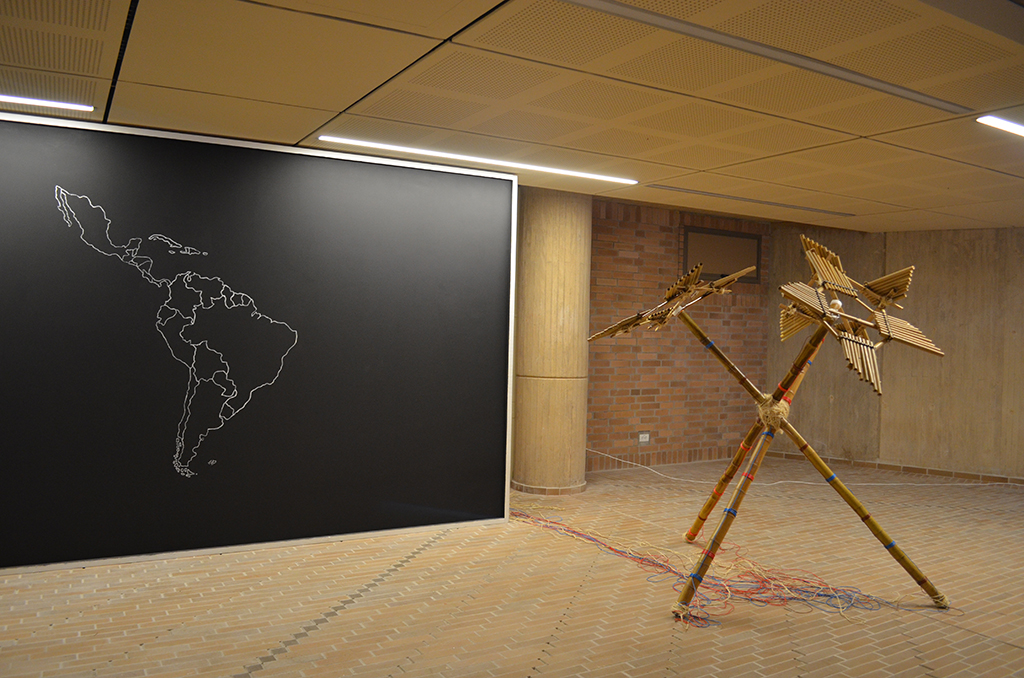 Mapa de geolectos y escultura antena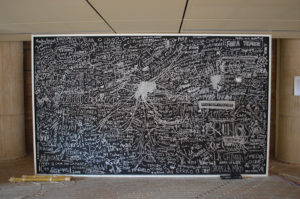 Cañas Geolécticas is an interface builded with bamboo and electronic devices. This interface is a mixture of the gesture of talk and listening.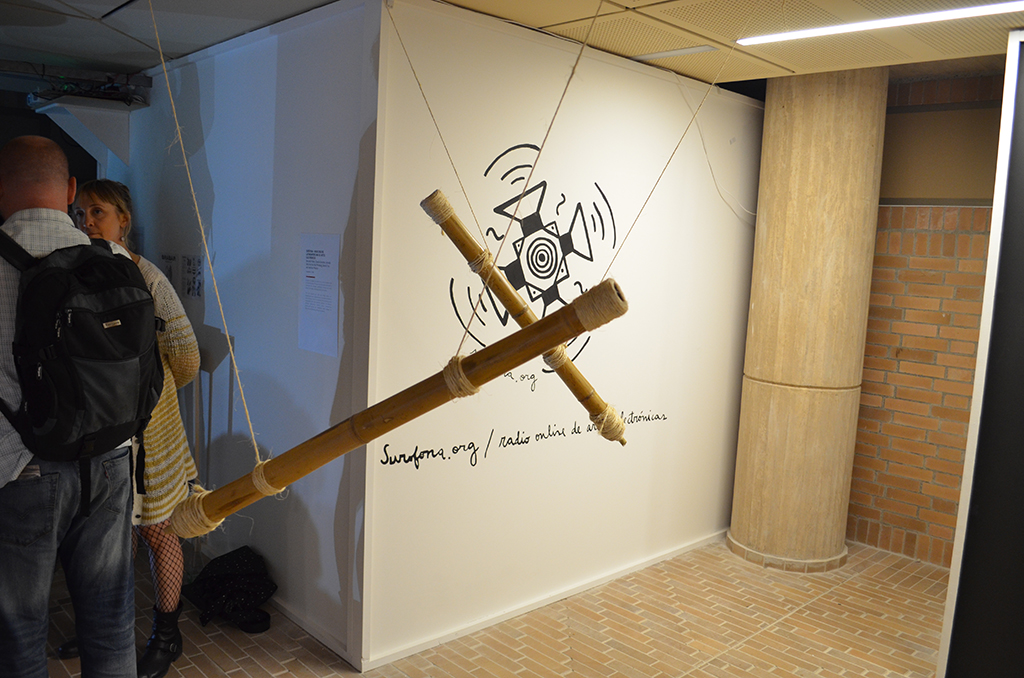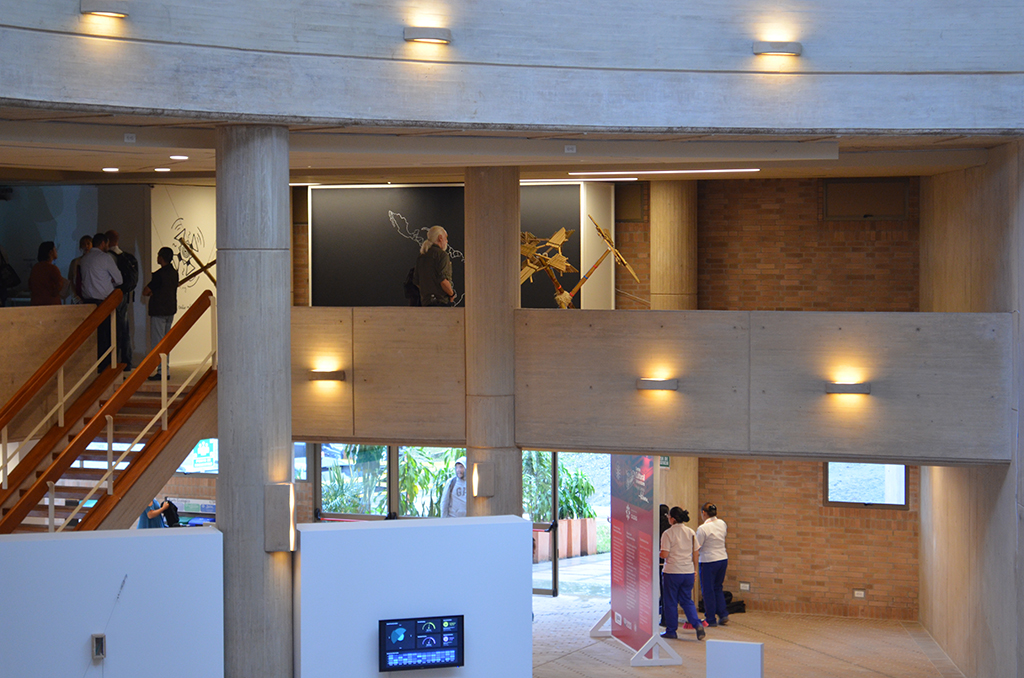 Vista general de la instalación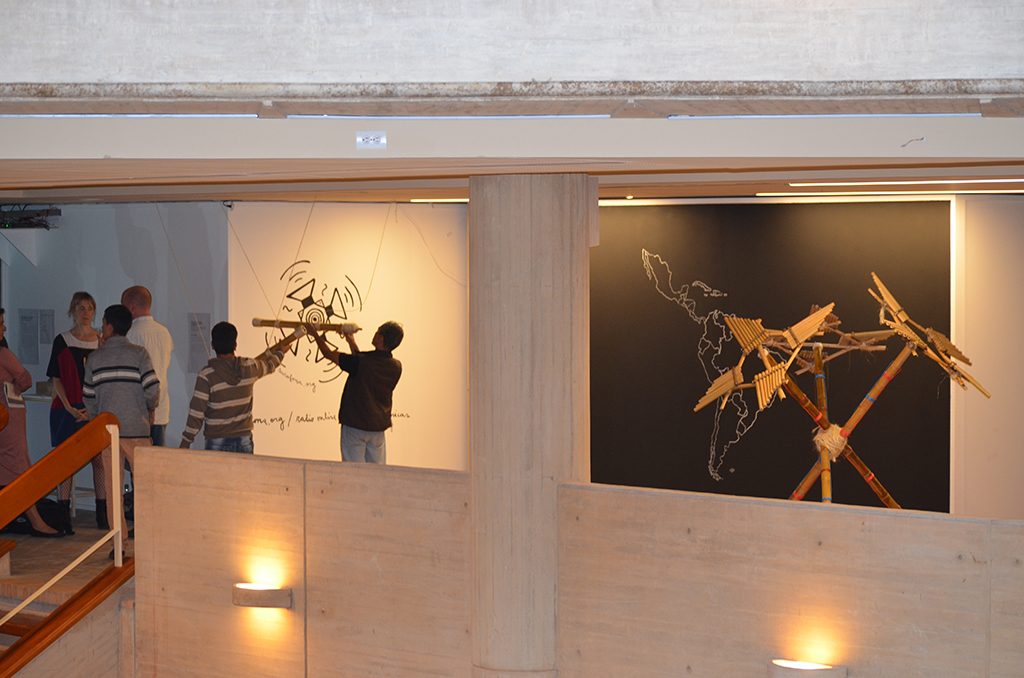 Vista general: cañas geolécticas, mapa de geolectos y escultura antena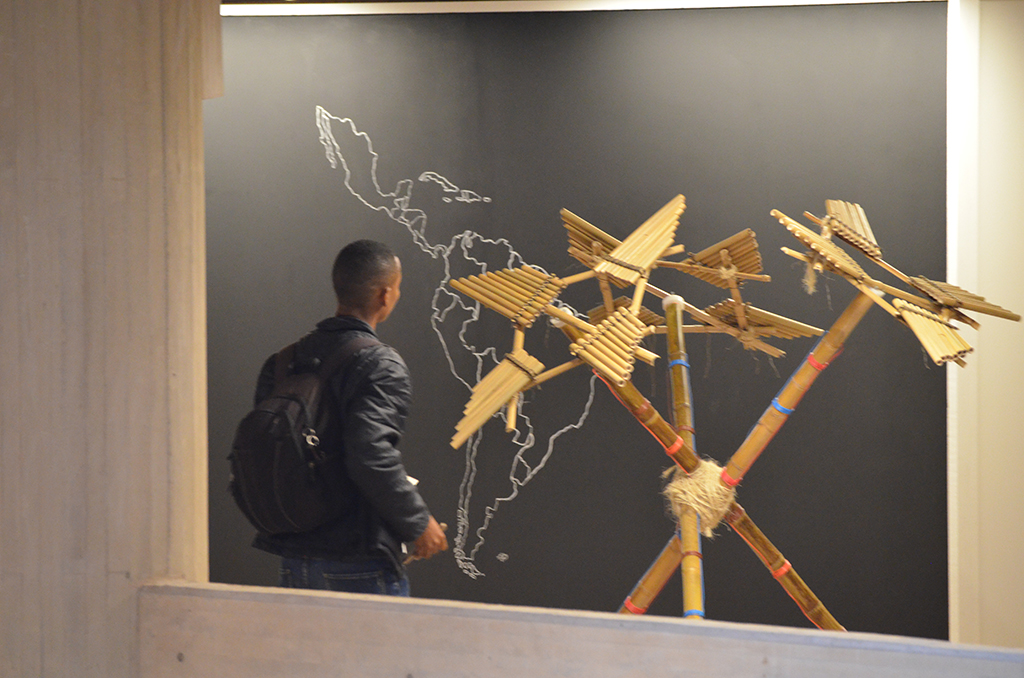 The Blackboard invites to write words, called by surofona the geolectos. This words shows how the language is a permeable action, defined by local relations; ground, food, myths and cultural images, building a blurred zone which stand differences and distances for a double way communication. In this zone appear new bridges to understand and to project the nature of the language.
Finally the proposal of Surófona for the ISEA 2017 is celebrate the difference and encounters in the basics of the communication, to point an area to show us through the spoken language, the hand writing and local materials, where the sound is explored in many ways to discover the usual and unusual points of agreements and the statements.